Why do we need an SMS Verification?
For security reasons, we need to verify you are… you.
To do this, we send a 4 digit code to the mobile number registered at your GP surgery.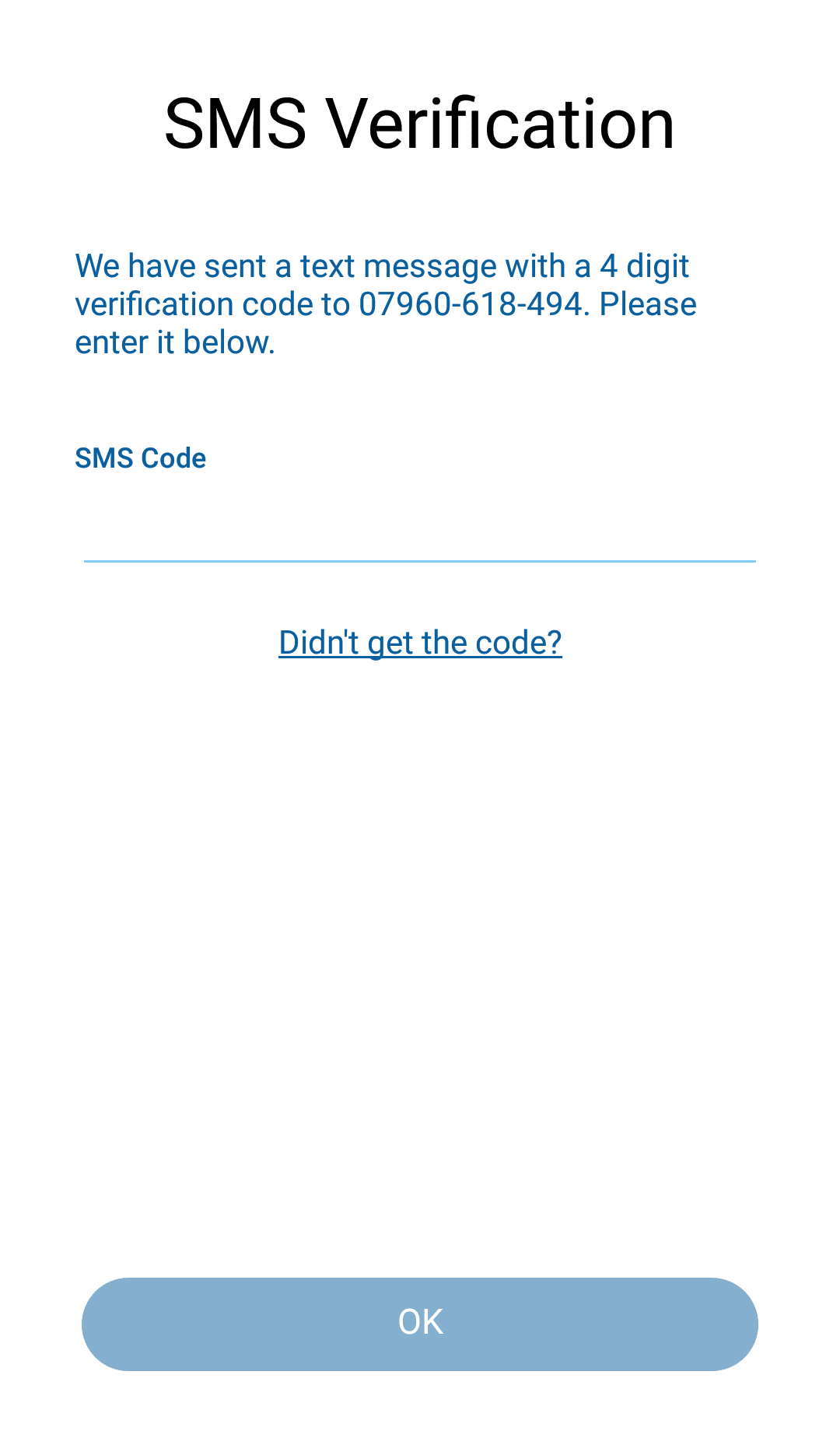 Usually, this code will arrive within a few seconds or could take a couple of minutes,
depending on how busy our servers or your mobile network are.
Verification codes are valid for only 20 minutes.
---
What should I do if i did not receive a verification code?
A small number of users don't receive this code. Below are a few steps you can take to resolve this:
My mobile number is not correct in myGP
We are unable to change your mobile number for you.
We have to send the verification code to the mobile number registered at your surgery for security reasons.
To change your mobile number, please contact your GP surgery in the usual manner.
Try getting the code again
If you have not received the code within 5 minutes and you have good mobile signal follow these steps:
 Go back into myGP
 Select 'Didn't get the code?',
 Select 'Change Details' and use the same details you used before
This will generate a new code to be sent to you.
Your mobile network may have a problem
Sometimes, we see that there are delays sending and receiving text messages within certain mobile networks.
This means that we have successfully sent your verfication code, but it's become stuck trying to get to your phone.
If there is an issue with your mobile network, all codes will not be delivered to your mobile phone.
Usually, when the issue has been resolved, you will receive any verification code text messages that have been trying to get to your mobile.
We are not able to send verification codes in any other way for security reasons.
Did not receive a verification code – Sky Mobile customers
We are aware that Sky Mobile customers are not receiving text messages from myGP for their verification code and a number of other types of message sent by our parent company iPLATO.
This issue has been investigated and the root cause has been identified as an issue owned by Sky Mobile. We are working with Sky Mobile to resolve the issue.
Our apologies for the inconvenience this may be causing you.
Are we aware of an issue?
You can check if we are aware of a problem, by checking our Live Status updates here>
Anything you need help with? Feel free to leave a message to our support team
Send us an email